Off to a grand start! Well done Captain



Amazing that he will be able to share all of his knowledge with our team.
I saw his son Jonathon had an accident, anyone know if it was a horse fall?
Yeah doesn't say whether horse related.
Sending jingles.
I saw the FB post about Jonathan as well and have been checking here to see if there was any further news. Sending lots of jingles for him and his family.
Just saw a post that said it was non horse related. Wishing him a speedy and full recovery.
Just saw on the Team Millar Facebook, someone posted that Jonathon's accident was a utility vehicle accident, so not horse related.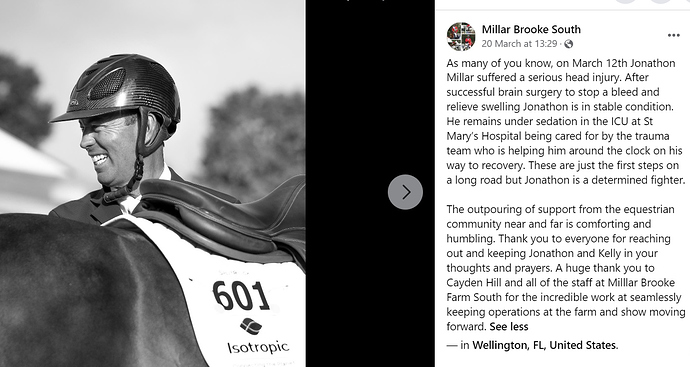 Hey! How was your last post five years ago?! Glad to see you back.
(Back on topic of the thread, wishing Ian's son a quick uncomplicated recovery, and very happy for Canada to have such an esteemed Chef!)