Hi folks -
Wondering if you might have any TB stallion suggestions for an arabian mare (but also open to arabian or anglo-arab stallions). Plan on breeding within the next year. She is competing at 50mile endurance rides at the moment and doing very well, but I am originally from a hunters and lower level eventing background and am hoping to cross her with a TB stallion to get a horse that might be a bit more versatile in that area as well. I have included her pedigree here for what it's worth, although I'm just starting down the road of pedigree research.
Mare strengths: Straight legs, strong even back, conformationally very correct. Has great feet and is very sound
Mare cons: 14'3. No withers (classic arab withers, but not too barrel chested). Scopey jump for size but hesitant over fences (can't say for sure if it's because she's lacking experience or that's her personality)
She has passed her initial vet checks for conformation and breeding suitability, and is very well put together- although she is only 14'3. My goal is not to compete at high levels (personal choice, I am too competitive to let myself go down that road). However, a nice versatile sport horse would be ideal.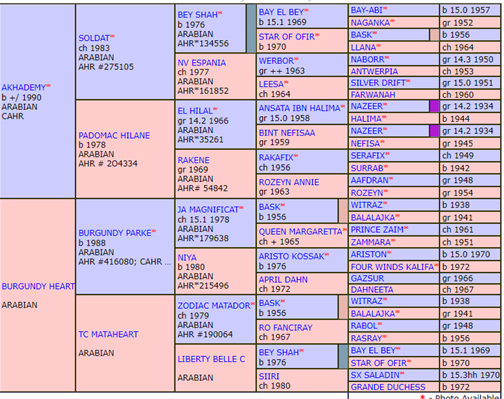 Located in Canada. Open to live cover or AI, have a good breeding vet ready to assist if needed