Attention NYC area COTHers:
I wanted to let you know about a fun, horsey event for a good cause this month right in the heart of NYC!
On May 22, @GallopNYC's veteran riders and riders with disability will take to Central Park for a horseback promenade showcasing the power of therapeutic horsemanship to heal. Afterwards, there is a champagne reception that will include swag bags AND ponies inside a Fifth Avenue museum!!!
Attending the promenade is free, and you can score tickets to the reception by clicking the link below.
Tickets to the reception are $150, CLICK HERE TO PURCHASE AND JOIN ME!
Donations are tax deductible.
Scroll down for more details, including a link to a video I produced for GallopNYC showcasing what makes them so special.
I am so excited for this unique event, and I hope to see some of you there!
Erin
The details: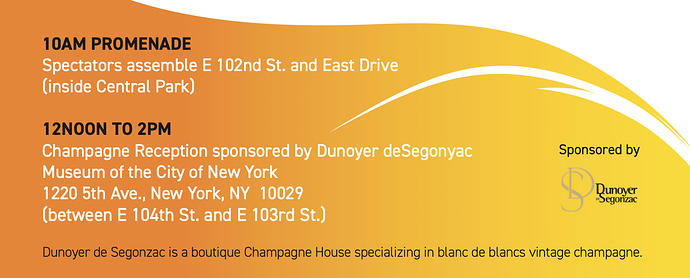 On May 22, GallopNYC, the city's largest therapeutic riding center is bringing our good work to the middle of Central Park in the form of a flamboyant equestrian parade, where our disabled and veteran clients will ride tall, dressed to the nines in high fashion , styled by celebrity stylist Nyeelah Lewis . These include descendants of the Buffalo Soldiers . There willbe a VIP after party at the Museum of the City of New York — with ponies inside the museum and cocktails! Our sponsors for this event include L'Oreal , Showroom Seven PR , St. Theo's restaurant & Dunoyer DeSegonayac champagne.
About GallopNYC: On our 45 horses located in New York City, we provide 500 therapeutic lessons a week to the city's most vulnerable: disabled children, adults, veterans and domestic abuse survivors. We also have senior care programs to combat loneliness in the elderly, and a job skills program for disabled and at-risk youth. Our clients are majority minority, something rare in the equestrian world.
GallopNYC is a POWERHOUSE FOR GOOD. Watch here, and bring the tissues!