I'm looking for some hoof boots for my TWH. She generally has excellent feet, but can get uncomfortable on gravel or rocks. I tried her in a pair of size 4 Original Old Macs and they fit okay, but they're clunky. The were also old and disintegrated on the short test ride (I already had them, they weren't bought for her).
Measurements are about 4 3/4" wide and 5" long, so the boots need to be more oval shaped.
I will remeasure before I order, this is just to get an idea
Here are some pictures with and without the Old Macs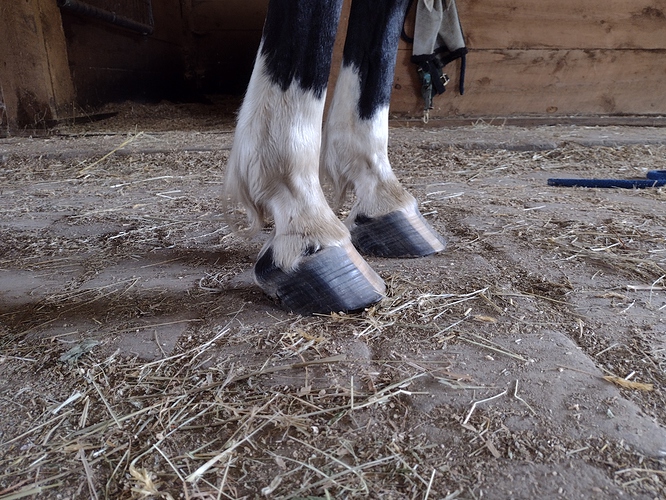 Trim was a week ago
I'm thinking about Scoots or Renegades, but open to suggestions.