Have pounded the web and cannot find a reasonably priced simple leather belt with snaps for my buckle and plain leather tip end to add the silver tip.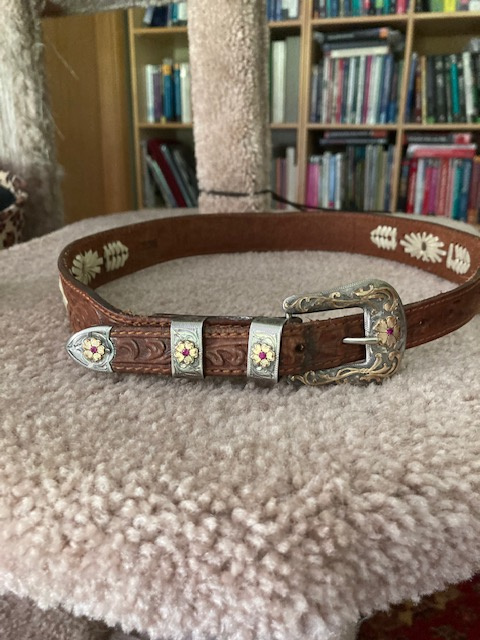 The width of the belt needs to be 3/4" for the buckle and tip area but could be wider elsewhere.
I wore this 30 yrs ago and me waist just ain't that tiny anymore.
Ya'll know where one can find such a belt?