Before I get into my post, thank you all for always being so responsive and helpful. I feel like I ask a lot of questions and very much appreciate the feedback.
Latest excitement; when I brought Charlie in yesterday from the pasture I noticed he had a little blood in the corner of his eye and upon closer inspection, it looks like he got a scratch on the lower lid. He also had superficial scratches on his neck so I'm guessing he found some pricker bushes.
In any case, it doesn't look too serious. I rinsed it with Clear Eyes yesterday much to Charlie's protest

. I called the vet this morning and am still waiting for a call back to see if there is anything else I should do. He doesn't like when you try and clear away any residue in that eye which leads me to believe it prob hurts to some degree but he otherwise seems fine.
Any thoughts from COTH?
Last night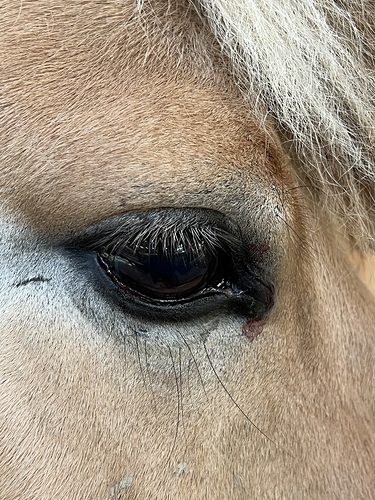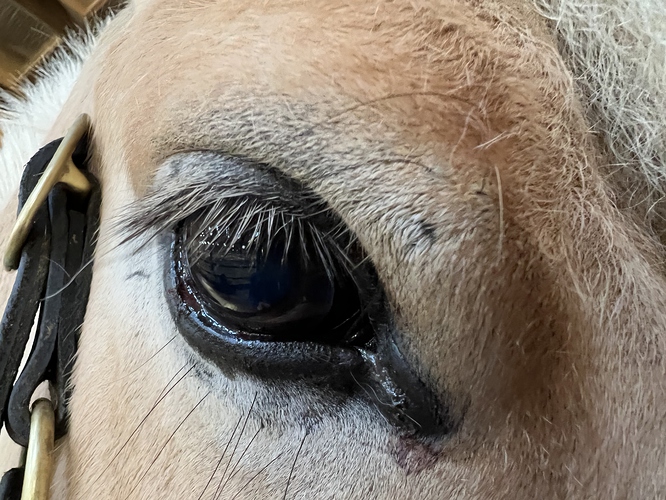 This morning