Look what I got


Had carriagemaker switch the bench seat on my Easy Entry cart for this: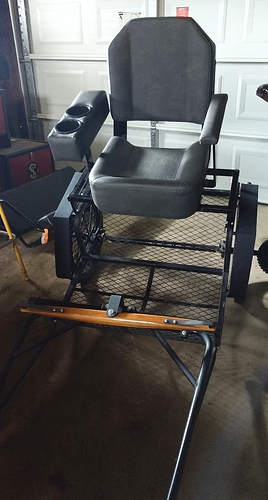 I'll be Stylin'

Bucket seat!
Cupholders!
Reachable armrests!
Picked it up yesterday, courtesy of Faux Grandson & his truck.
Also had him hold the shafts while I got in to check balance.
Another
Only problem is the cushiony bucket seat makes my feet not quite reach the deck.
I can make-do with my feet on the dash until I cobble together a footrest.
Any Driving COTHer suggestions for this?
I'm thinking 4X4, attached so it's removable or bolted in place.