I couldn't see the forums all day. It said 500 error, unexpected problems with the site.
Same here, glad we're back.
@Moderator_1 - When the forums are down, would it be possible to post status updates on the main COTH page (if available) and/or Facebook, Twitter, etc.? Thanks!
Down for me with some funky Err Msg about "technical problems" & asking me to post about that on any of the forums. Huh?

I know! I thought, "Well, if I could do that, I wouldn't need to do that." Right?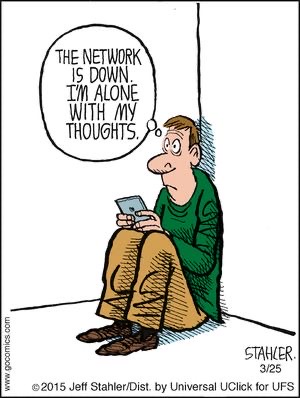 Yep. That would be the one.
I'd like to suggest that "If the error condition persists, you can provide additional detail, including STRs, in the feedback category" is not an appropriate error message for a 500.
Paging UX…
And again all day today. Denial of service attacks? Maintenance? Rolling up all the Barisone threads for the parties in the civil suits? Hacked again?
Do we need to change passwords again? Will we find out when our cyber security alerts is that our email and password for this site is on the dark web?
MB must be a warlock and this was done by his magic.
I'm getting some more information, but from what I understand, the outage was related to an unexpected maintenance issue on our end…not hackers, anything nefarious, or anything related to the MB case.
Thanks for the info. I kept getting the "Oops!" message and was coming here to post about it.
Thank you @Moderator_1 for your continued answers to our questions!
We're sorry for the trouble!
Computer stuff being computer stuff. That is how it goes sometimes.
That's exactly what a hacker with an agenda would say…


Thanks for the info!