I just dealt with an active wasp nest in my barn, and I'd like to know what kind of wasps they are. I sprayed the nest, and they seem to have left.
They had a "paper" wasp nest inside a folded winter blanket.
The wasps are very small, about 1 cm, but quite aggressive, stinging through my clothes, including stinging my ankles through heavy socks. when flying they look solid black, but I found some dead ones next to the nest, and they have fine white stripes around the rearmost segment of their body.
These are no great pictures, but I hope they help. Here is the nest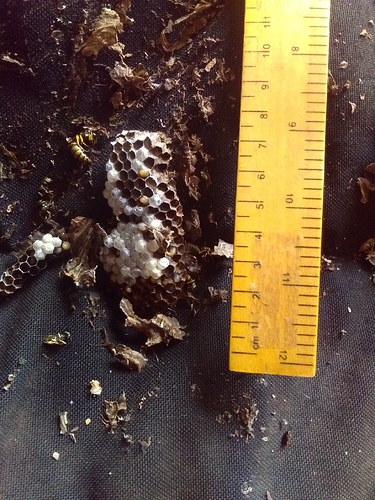 And here is a dead wasp.