Hey!
So I recently got a new horse.He is an OTTB out of Frost Giant and only had one start. He's barely 3 and has a big personality (typical chestnut).
We're giving him some let down time to finish maturing. For the time being, groundwork is going to be the focus.
If anyone has any tips or tricks to help him become a well rounded horse, please share!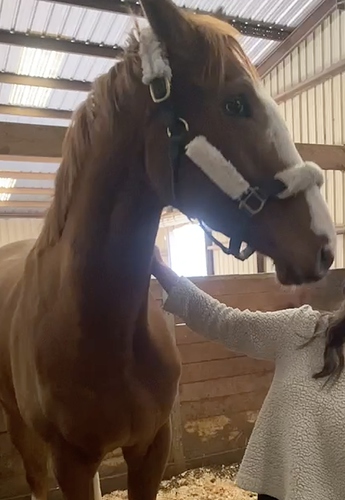 Here he is👆