First time starting a topic, so with the new format, who knows what will happen, but here goes.
Friend sent me this picture of filly that ran at Aqueduct today: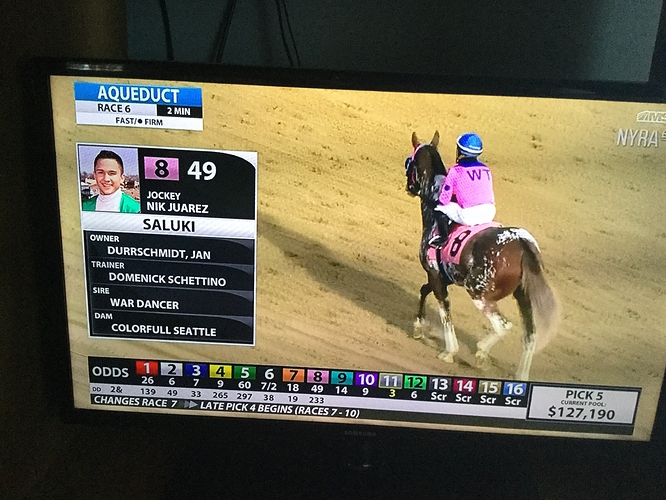 Pic of her as a foal:
IMG_0696|481x499
She is listed as a bay. Um, there is more to it than that.