I did it. I caved. I bought my cat the taco truck and I think it's time we had a dedicated post.
Please note @BatCoach s Milo and @Peggy s Tom are the original taco truck proprietors.
I was surprised at the size and lack of instructions (hint, they are folded between one of the scratchers). I immediately shored it up with some wooden paint stir sticks and duct tape.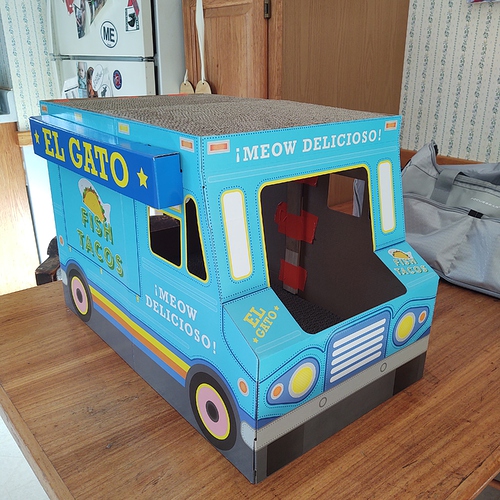 The final truck.
Pesky's first customer. The dog loves tacos…