I like Kingda Ka's breeding!
It is cool looking! But I have a feeling you're right about it not being what Nick referred to when he said "bay and black."
Someone's little girl must have named his dam, lol. "Sprinkles Rodeogal".
I am familiar with Heff (by Alydar) only because I remember he had one of the worst conformation photos I've ever seen in the BloodHorse stallion register. I don't mean the conformation was awful, just the photo. I remember thinking - if someone is going to pay that kind of money for a photo listing for their regional sire, why use such a horrible pic?
Sigh, note I used a small a to reference the colour. If you want to get technical, he has LP likely from a varnish mare that came from a line mistaken for roan generations back, and his sire has PATN (which does nothing to the colour without LP), which when combined with LP results in a horse like Reminic In Spots. Better?
Wait… he went into empty office buildings and took pictures of himself sitting at desks and claimed he was leasing the space? Who does that?
I know, it's pretty "out there".
Upside is there's a new Gary Stu adventure out!
I don't see the posts anymore on DH. Looks like they went poof? Did he pull another Chevy's Cup? …or is it just my failing eyesight?
It's there, you just need to scroll down to October 31st.
Yep! It was discussed here and I would guess even the photos are here somewhere. Someone that is good at using search can probably find it.
I read this too quickly as "a plaid horse", and then I realized that I would like to have a plaid horse. I would even dig up my plaid breeches to match.
Ha! Plaid horses might be cool!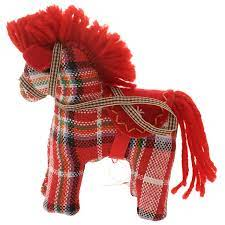 That's just…sad. And creepy. Way creepy.
I hope that the folks who have the curiosity to wander over here, and see what dreadful things are being shared about NP also have the sense to see the truth. To see what he is painting is a really abstract view of reality, and we are here sharing what he really has been up to.
Ya never know!
Let us pretend her really did sell 300 copies of his book… Who is proud of selling 300 copies of a book?
Yup.
I did notice that he seems to have taken our concerns about the lawnmower rant video with the name-calling and strange laughter into account, and created this very different "love is the weapon of the future" and "have a blessed day" video. Good to know that he's reading and learning at least something here, even if it isn't how to be humble or how to train a horse.
What is any of that supposed to mean?
His book, all 300 copies, is improving our community? Whaaaa???